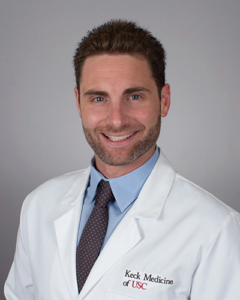 Education:
Medical doctor at Keck School of Medicine of USC
Specialty: endocrinology, diabetes & metabolism
Braden has been in practice for 11-20 years
---
Background
Braden Barnett, MD, is an Endocrinologist at the Keck School of Medicine of USC in Los Angeles, California.
His general endocrinology clinical practice includes the treatment of diabetes mellitus, thyroid disorders, and most other adult endocrinology conditions, although his focus lies in metabolic bone and mineral disorders including osteoporosis and parathyroid disease.
In addition to his clinical work, he is currently the Associate Director of the USC Endocrinology Fellowship and Co-Director of the USC Endocrine Services Laboratory in Pasadena, California.
---