This is Apple Cider Vinegar, also known by its trendy acronym ACV.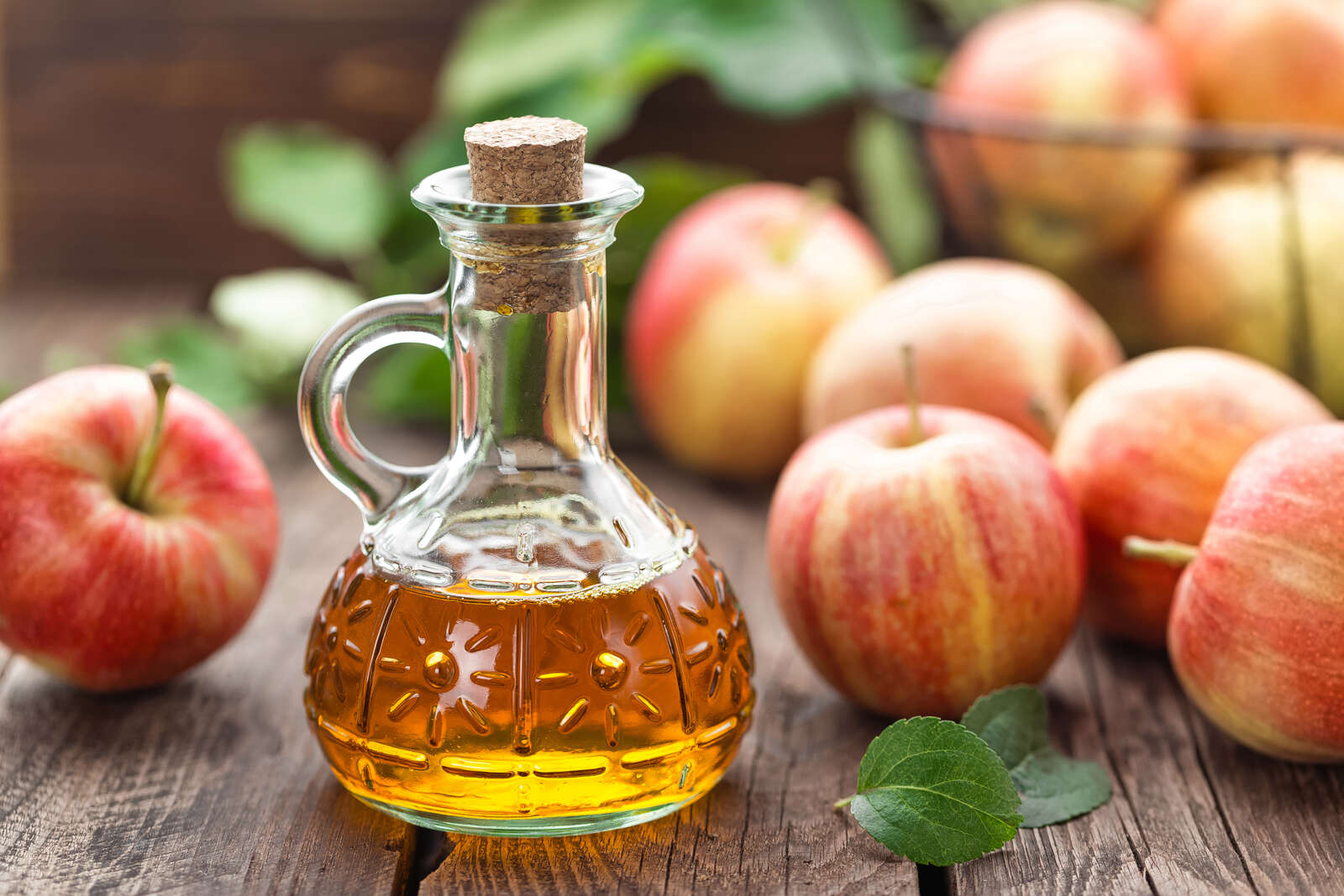 If you've been on the Internet at all during the past 5 years, you've probably heard about the many miraculous uses of this common household item.
People have been using it for weight loss, cleaning their homes, as a dandruff cure, as a bug repellant, and even as a deodorant.
It's a trend that took the health community by storm—and now can be found in gummy and pill form as well as in many hair and skincare products.
ACV's history goes way back. Ancient Greeks and Romans have used it to cure different ailments—and swore by it as a health tonic that gave them energy and vitality.
But what you may not know is modern science found it remarkably effective at reducing the symptoms of diabetes.
Many human and animal studies—and countless anecdotes by people with diabetes found online—testify for the blood sugar regulating benefits of this sour-tasting liquid.
Does Apple Cider Vinegar Actually Do Anything for Diabetes?
When some new natural cure emerges, our knee-jerk reaction often is skepticism.
After all, there are so many snake oil salesmen around profiting off the latest health trend.
And when it comes to serious, often life-threatening conditions such as diabetes, you can't take your chances— especially when there's doctor-approved medicine readily available.
Well, you may be surprised that ACV has been scientifically proven to help tame your blood glucose in several ways:
By Directly Lowering Blood Glucose & Raising Insulin Sensitivity
There is evidence ACV helps prevent blood sugar spikes in two situations—both in the morning and after eating.
The first type of blood sugar spike happens due to something called the 'dawn phenomenon'.
See, while you're asleep your body doesn't need much energy. But sometime between 3 a.m and 8 a.m., it tells your liver to start releasing glucose into the blood. And it's this morning spike that people with diabetes often have trouble dealing with.
A study published by the American Diabetes Association1 shows that taking ACV with a meal at bedtime reduced fasting blood glucose levels by 4%.
It was even more effective for people with fasting glucose of >7.2 mmol/l where it reduced it by 6%.
The second type of blood sugar spike ACV helps quash is the post-meal spike (also known as a postprandial spike).
One study2 shows taking vinegar with a high-carb meal improved insulin sensitivity by 34% in insulin-resistant people—and by 19% in diagnosed type 2 diabetics.
This is thanks to the acetic acid of vinegar which boosts the ability of the muscles and liver to take up sugar from the blood—an effect similar to popular drugs such as acarbose or metformin.
By Helping You Lose Weight & Belly Fat
Weight loss is a proven way to lower insulin resistance, with one study3 showing that losing just 16% of extra pounds can beat type 2 diabetes into remission.
Multiple human and animal studies prove ACV helps with weight loss. But maybe the most impressive one is a 12-week Japanese study4 done on 144 obese people.
The group who took 2 tablespoons of vinegar per day reported a weight loss of up to 3.7 lbs and a waist reduction of 0.75 inches.
This compared to the placebo drink group who actually gained up to 0.9 lbs in this study.
By Helping to Reduce Cholesterol & Triglycerides
High triglyceride levels are known as an early predictor of type 2 diabetes.
These conditions can be especially dangerous together because they both increase the likelihood of heart disease and stroke.
In a 2020 review5 of six relevant studies that included 317 patients with type 2 diabetes mellitus, they found vinegar significantly reduced total cholesterol and low-density lipoprotein.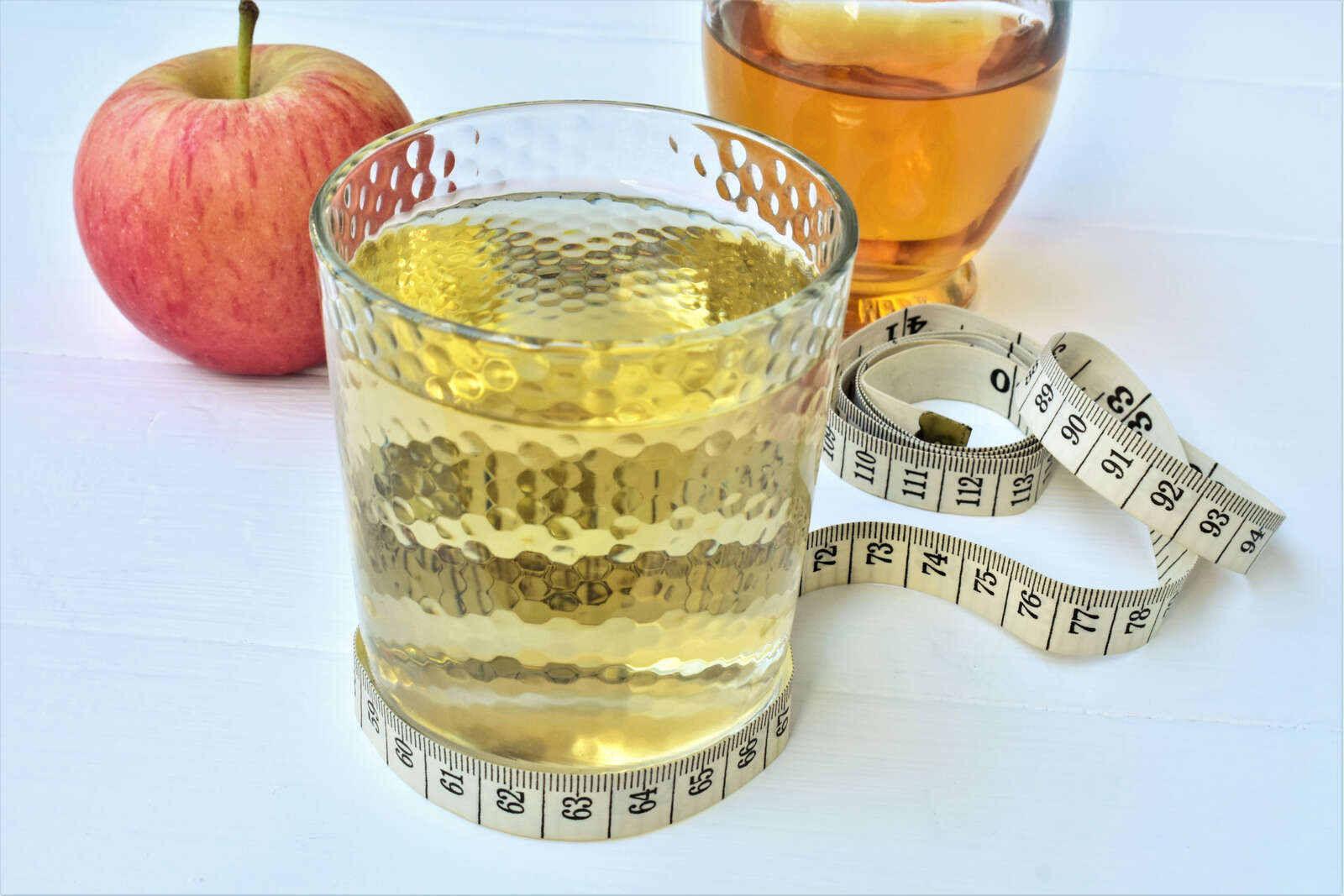 What Is the Best Way to Take Apple Cider Vinegar?
If you're sold on the idea of making apple cider vinegar a regular staple in your diet, then you may be wondering what's the ideal way to take it.
For those who want to take it straight (diluted in water) we recommend starting with one teaspoon and working up to 1-2 tablespoons (15-30ml).
Anything more than that might cause drug interactions or erosion of your tooth enamel.
According to science, the optimal time of day to take ACV is both at bedtime (to lower fasting blood glucose spikes) and with meals (to lower post-meal sugar spikes).
What Kind of Apple Cider Vinegar Is the Best?
Try looking for an organic Apple Cider Vinegar brand with the 'mother' in it.
This cloudy chain of acids is the organic, unfiltered version of apple cider which many claim to be the source of all its health benefits.
For convenience and your taste buds' sake, you may opt for the many popular gummies and capsules on the market.
However, one study6 shows they're not as effective as liquid vinegar, which was 31% more effective than the pill form at reducing post-meal glucose spikes.
So it's best to find ways to include ACV in meals, and Klinio is the simplest way to do that.
It effortlessly includes it into your diet by giving you countless variations of diabetes-friendly dressings, sauces, and salad recipes that use ACV. Klinio also eliminates any foods you can't eat—so the meals are custom-tailored to you and your palate.
Find out if you should try Klinio by completing a short quiz below.
Select your diabetes type and start the quiz:
Always consult a professional for medical advice.
---
References:
1 https://diabetesjournals.org/care/article/30/11/2814/4824/Vinegar-Ingestion-at-Bedtime-Moderates-Waking
2 https://diabetesjournals.org/care/article/27/1/281/26582/Vinegar-Improves-Insulin-Sensitivity-to-a-High
3 https://www.bmj.com/content/358/bmj.j4030
4 https://pubmed.ncbi.nlm.nih.gov/19661687/
5 https://pubmed.ncbi.nlm.nih.gov/31667860/